100% Pure Dorset Wool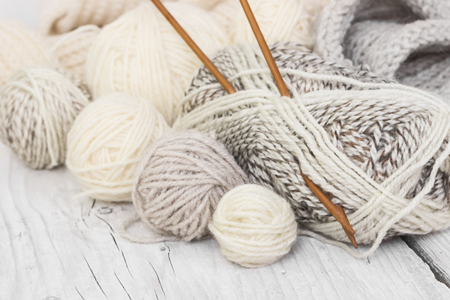 Our Dorset yarn is made with passion at every stage. We care about the Poll Dorset Sheep and give them the best possible life which leads to the tastiest meat and the best conditioned yarn. The wool is then processed in Devon, by a mill, with an extremely knowledgeable team of spinners ensuring that what you go on to make will be as special as you expect it to be.
Poll Dorset sheep grow high quality, dense fleeces and their wool is suitable for spinning into a strong knitting yarn. We began processing our wool in 2010 using a local mill to process and spin the wool for us. Now there's a range of weights of wool including Double knitting, Aran, and Chunky.
We offer you free postage as no postage prices apply.
| | | | |
| --- | --- | --- | --- |
| Double Knitting Wool | 50g ball | approx. 110m (119 yards) | £3.50 each |
| Aran Wool | 100g ball | approx. 140m (162 yards) | £6 each |
| Chunky Wool | 100g ball | approx. 110m (119 yards) | £6 each |
| Double Knitting Skein | 100g skein | approx. 220m (238 yards) | £6 each |
Alpaca and Jacob 50/50 blend
We blended a mix of our jacobs wool and alpaca fleece and kept the colour natural. The mix gives a strong and warm item. Excellent for sock knitting.
"Hand Made Meat" boxes


For quite a few years we were involved in a scheme called Hand Made Meat. It was a group of friends who bonded together and sold produce via the internet, working together to fulfil orders. Unfortunately the website got hacked, and the remaining farmers (ourselves included) decided to get our sales going on our own first.
Therefore if we cannot fulfil your order we will contact you immediately, but we would like to continue working with our Hand Made Meat partners, and will offer you them as the supplier, if you agree.
Mullacott Farm Meat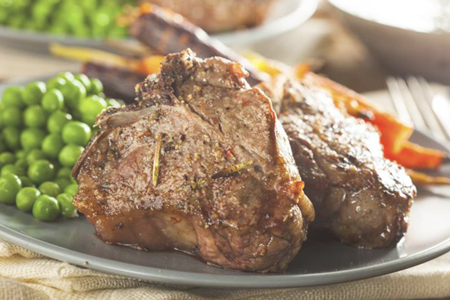 All of the Mullacott Farm produce is raised here to our very high standards. We aren't "Organically Registered" as we don't believe in paying "the Soil Association" for a membership with no real benefit to us. Similarly we do not participate in the Little Red Tractor scheme, or many others similar.
We do raise our animals organically. The sheep and cows are 100% grass fed. Only the breeding ewes have a little grain around lambing time, whilst they are in the barn lambing. The lambs are mum fed, and then grass fed only. We follow the theory of strip grazing, as laid out by Joel Salatin, in America, although we do not move our animals everyday. We do not artificially feed the soil, with pesticides and fertilisers, which means our meat is less intensively grown.
We use a local, family run abattoir, seven miles away, and then it is butchered and delivered back to us. Not a huge amount of food miles per animal, and all meat is frozen correctly.
All boxes are delivered with "next days delivery" in an insulated box, and with freezer packs to keep the meat at optimum temperature.
Half a lamb


Traditional grass reared Devon lamb, at least 9k


£87.50 incl. postage


Half a pig



Traditional free range Devon pork



£150 incl. postage


Half a mutton


Traditional free range Devon Mutton, at least 10k


£90 incl. postage


Chicken box


5-6 oven ready, free range large pastured chickens
(2-2.5k each), at least 10k

£75 incl. postage